One of Uttarakhand prime hill stations, Mussoorie is a tourist's paradise for the abundant natural beauty it has to offer. From waving green hills, valleys and a sparkling city below, Mussoorie is one of the places that turns into a snow land in wintertime and has its charm that one cannot get enough of.
However, one of the experiences here is to stay in a quaint hotel that takes you back in the era. The best hotel in Mussoorie is ideal for a vacation. However, keeping different travelers in mind, we have divided them into different budgets.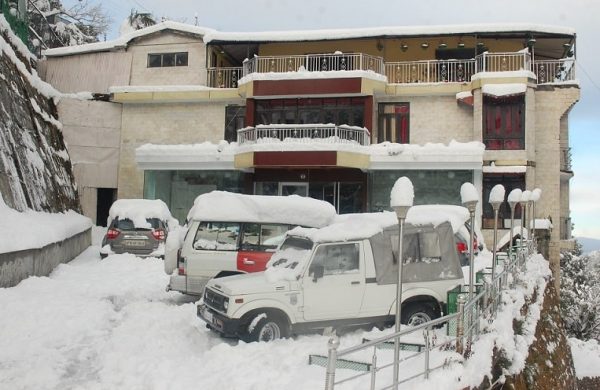 There are numerous things to do in Mussoorie that keep you engaged throughout the trip including adventure sports like trekking, paragliding, rappelling, etc. Dotted with waterfalls, lakes, vantage points and other glories of nature, the hill station provides an excellent escape from the chaos and sultry weather of the cities.
Then there is the iconic Mall Road, along with a few other landmarks, waiting to be explored by you. Read on to find out more about these popular things to do in Mussoorie:
Get awestruck by the splendid views
The peaceful landscape of Mussoorie will unquestionably make you skip a heartbeat with its natural charm. The hill station has the best viewpoints in the region, making it a must-visit for every vacationer. Lal Tibba (Depot Hill) is the highest point in Mussoorie that offers breathtaking landscapes of the surroundings.
Explore the Beauty of the Cascades
Mussoorie is dotted with some of the most beautiful cascades that you will ever see, including the remarkable Kempty Falls – one of the most popular places to visit in Mussoorie. The cascade has remained thronged by visitors since the 1830s when it was a favorite picnic and hi-tea venue of John Mekinan, a British officer.
Plan a Visit to Popular Landmarks
Mussoorie is home to several fascinating and historic landmarks that are frequented by locals and tourists alike. A prominent name on this list is Sir George Everest House, which served as the residence and laboratory of the legendary namesake personality. The historic and memorable Mussoorie Library, which has been operational for over 175 years now, stands proudly at Gandhi Chowk.
Seek Solace at the Religious Sites
People often turn to religious places for solace. Jwala Devi Temple, also known as Jwala Ji Temple, is one of the most revered sites in the hill station where Goddess Durga presides as the main deity. The ancient Nag Devta Temple, dedicated to Lord Shiva, is another temple that is thronged by thousands of devotees year-round.
Retreat in the Realms of Nature
There are some amazing places in Mussoorie that assure you absolute peace and serenity like Lake Mist and Camel's Back Road. The calm and secluded Lake Mist with emerald waters can be visited during the early hours of the day to enjoy moments of quietude. You can also go for a nature walk on Camel's Back Road that acquires its name because of its layout that resembles a camel's hump.
Enjoy Boating on Mussoorie Lake
One of the must-do things in this hill station is boating on Mussoorie Lake. As you glide on the waters in a pedal boat, you get to enjoy the enchanting views of the Doon Valley and nearby villages. This spot has gained immense popularity in the recent past after being co-developed by Mussoorie Dehradun Development Authority and City Board.
Shop Your Heart Out at Mall Road
Just like any other hill station in India, the Queen of Hills has a famous promenade named Mall Road – one of the inescapable tourist attractions in Mussoorie. This road is buzzing with lots of tourists as well as locals and lined with several restaurants, hotels, cafes, shops, souvenir stalls, and other establishments.
Shopaholics looking for more can also visit other shopping hubs of Mussoorie, such as Landour Bazaar and Kulri Bazaar. Don't forget to bargain at these places to save a couple of bucks!
With so many things to do in Mussoorie you can stay in 3-star hotels in Mussoorie mall road, you can definitely assure yourself of being engaged throughout your stay at this beautiful hill station!