As soon as you step into the resort, you will find the perfect blend of nature and heritage. We offer neat, clean and comfortable log hut and luxury rooms with attached private bathrooms. With a spectacular view, all this makes an ideal place for a quiet holiday, whatever time of year you choose to visit. 
This is an ideal getaway from the hustle and bustle of the usual city life. Above all, it's an ideal place for those who love peace and nature. Once called the Queen of the Hills, the old lady has lost some of her luster, and her crown is slightly dented.
But she is still worth a visit. Visitors will find that the air is still pure and invigorating; the mountains are majestic and the plains below green and verdant to the jaded eye.
What our hotel Sun N Snow offers?
Hotel in Mussoorie offers guests an array of room amenities including a flat-screen TV, and getting online is possible, as free internet access is available. The hotel offers a concierge and room service, to make your visit even more pleasant. The property also features free breakfast. Guests arriving by vehicle have access to free parking.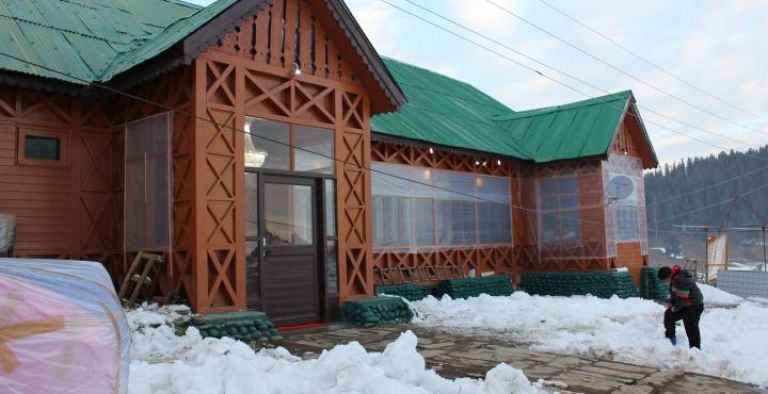 The Best hotel in Mussoorie near Mall Road has a large dining area with many glass windows is the highlight of the property and offers amazing scenic views. The rooms are modern and equipped with an array of amenities like TV, free Wi-Fi, mini-fridge and the neat bathrooms have hairdryers.
Every room comes with a private sit-out where the guest can enjoy the scenic views and have a relaxed time. A number of cafes and restaurants are located close to this property.
The resort with its sophisticated elegance and chic style is set amidst the surreal ambiance of the lush Himalayan mountain range and is the perfect getaway for guests who want to experience and enjoy the serenity of nature, in the lap of luxury.